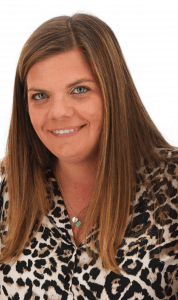 By Helen Bollington.
The stats say…. 88% of data scientists have at least a Master's degree (in a STEM subject), with males filling about 85% of data science roles.
Can females without a technical background succeed in this field?
Follow my story of an unconventional route into an underrepresented field…
I have happily worked in the customer analytics field for most of my career. I don't, unlike most of my team, come from a typical mathematical background, in school I preferred Art and Design!
I did however study Psychology at University, which is regarded as a soft STEM discipline. Psychology is based on research methods and statistics, using data to study human behaviour; which is what led me to where I am today, analysing consumer behaviour for an online fashion retailer.
I've succeeded in my career, not on my natural technical ability, but on skills that I have developed to extract, manipulate and interpret data, combined with a good understanding of behaviour, commercial awareness and the ability to tell a story with data.
The speed of change within the data and tech industry means we have to adapt quickly and continually upskill. An outsider's view of a data analyst is that we are all mathematical geniuses and we can do anything with data – we can write programming languages, automate processes, create dashboards, apply data science techniques, and effectively communicate our findings to audiences at all levels! As a data analyst it's overwhelming to think we are expected to be specialists in all of these areas, especially considering that technical ability and advanced communication skills are arguably a rare combination.
However, it is inspirational and refreshing to hear stories through the women in data community of female analytics leaders who haven't followed the typical STEM route, many even disclosing that they hated maths when they were younger, and yet have progressed to be industry leaders today. It gives me determination, confidence and the self-belief knowing that anyone, with any background, can achieve great things in this industry. If you have an interest in data and a willingness to learn, you really can succeed.
When N Brown launched its data fellowship programme, in association with technology educator Decoded, at the beginning of this year, I knew it would involve a lot of hard work and dedication, plus extra prioritisation so as not to interfere with my day-to-day role. Yet I had no doubt that I wanted to put myself forward for the opportunity, as I believe in my ability and recognise the importance of investing in my professional development, plus I was aware of Decodeds' commitment to gender diversity in the data and tech industry.
I knew there would be diversity in the classroom, a mix of males and females, from different departments within the business, different backgrounds, different levels of education, with varying levels of ability and therefore no judgement, and no feeling of inferiority, sometimes sadly felt in a male dominated technical environment.
I am now half way through the training programme and have already learnt so much about advanced data science, statistics, data visualisation and programming languages. Data Science was always an area I'd claimed "it's too technical for me", "they're all really clever", "I'll never understand how they did that", but taking this course has proved that with hard work and dedication you can "understand how they did it"!
So don't believe that dismissive internal voice and don't fall into the trap of underselling yourself; if you want to progress your career, put yourself forward for those opportunities, invest in your development and, above all else, believe in yourself – you can, you will, you deserve to, succeed!!