WeAreTechWomen, the technology arm of WeAreTheCity is hosting its fourth full day conference for female technologists on 22 November 2019 in central London. This conference is aimed at women working in the tech sector who are looking to broaden their technology horizons, learn new skills and build their technology networks. The theme for this year's conference is The Future World of Work and how innovation and disruption is driving change within the tech industry.
Our aim is to inspire attendees by delivering bitesize learning sessions for our audience. With the help of our amazing speakers and panellists, we will provide the opportunity for our delegates to learn about a broad range of technology topics as well as interact through panels, hands-on activities and workshops.
The conference will be attended by over 600+ women working in tech. If you wish to drive your career, learn, network with your peers and be inspired – Book here to avoid disappointment.
Topics on our conference agenda include AI, cyber, data, ethics, innovation, digital, health tech, regulation, innovation, payments, cloud, transformation, tech mental health, learn to code in Python, robotics, plus more topics to be added.
Panels include innovation and AI, cyber, data and ethics, next generation disruptors as well as a panel with C-suite leaders who will be sharing their tips for career success.
There will be opportunities for delegates to network with other attendees and connect via Blendology's state of the art tap and connect technology. Delegates will have the opportunity to shape their learning by choosing from 12 different electives sessions with leading experts and speakers. These electives cover all bases from technical, generalist, career and engineering.
The Future World of Work is kindly sponsored and supported by Amazon, BAE Systems, Barclays, EY, J.P. Morgan, Lloyds, PwC, Oliver Wyman, Santander Technology, and Worldpay.
Sponsors logo's please
Speakers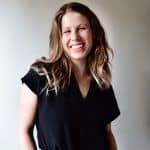 We are proud to be joined by Caroline Criado Perez OBE, Writer, Broadcaster and award winning feminist campaigner, Author of Invisible Women: Exposing Data Bias in a World Designed for Men
Other inspirational speakers include:
Jacqueline de Rojas CBE, Chair, techUK, Chair, Digital Leaders board, Non-exec director at Rightmove, Costain and AO
Deborah O'Neill, Partner and UK Head of Digital, Oliver Wyman
Rob McCargow, Director of AI, PwC
Pippa Malgrem, Founder, H Robotics, Chief Economist and former special assistant to US President, George.W.Bush
Dr Ian Levy, Technical Director, NCSC
Phillipa Winter, Chief Informatics Officer, Bolton NHS
Rachel Dunscombe, CEO, NHS Digital Academy /Visiting Professor Imperial College
Dr Jess Wade, Imperial College, London
Megan Caywood, Global Head of Digital Strategy, Barclays
Sheridan Ash, Partner, TechSheCan lead, PwC
Meri Williams, CTO, Monzo Bank
Look out for more inspirational speakers being announced over the coming weeks.
We are also delighted to welcome back the award winning, Julia Streets, CEO, Streets Consulting as our conference host and facilitator for the second year.
WeAreTechWomen are proud to welcome a number of not for profit tech organisations and campaigners as conference partners. A full list of our supporting partners will be announced shortly.
Early bird tickets to The Future World of Work are £275.00 +VAT – Buy your ticket now
Watch last year's WeAreTechWomen conference here.