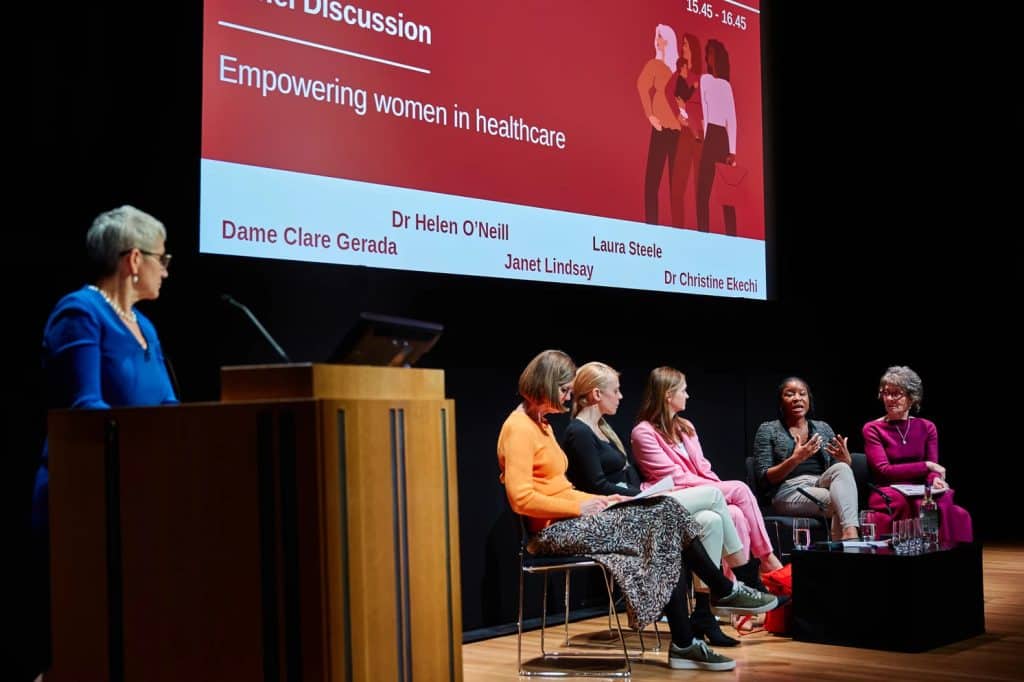 Women in Data® are honoured to have attended the launch event for this ground-breaking report at the National Gallery on 11th March 2022.
 Women's health is one of the most political issues of our time. Much like the rest of society, health systems have been created by men for men – and women have been left to fit around the edges. Despite incredible medical advances across the world for women, they remain infantilised and controlled by patriarchal health systems. PPP's international report, chaired by Dame Clare Gerada and Dame Lesley Regan, will change this narrative.
There was also further discussion on the violence against women and girls in our society and how newly proposed legislation aims to tackle this.
Thank you to Dr Helen O'Neill for taking to the stage and talking on behalf of Women in Data at the event.