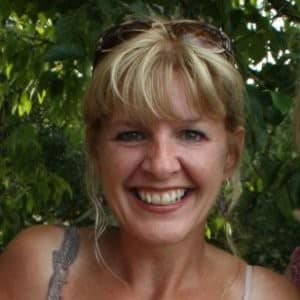 I walked into the meeting and yet again, I was the only woman in the room. Despite being one of the most senior stakeholders in attendance, just getting my voice heard was a challenge. And despite making a great impression and securing a deal, the offer was later rescinded after I found out a few chaps had gone out for beers. My hard-won opportunity was lost.
---
This account is unfortunately all too common when you're a woman trying to succeed in a male-dominated industry – I could have written the above paragraph many times over the years. Being a female entrepreneur can sometimes feel an uphill battle – speak to most senior women in data and they will no doubt give you some good war stories. However, if you can navigate your way through, the results can be rewarding, both personally and professionally.
In my case, I took a failing business, re-mortgaged my house and made difficult decisions to reduce costs by 50% just to survive the year. It's a risk to walk a road untrodden, especially when your house is on the line and there are two children with special needs at home who are relying on you to succeed. However, the rewards at the end of it are the sweetest prizes to be won. I couldn't have taken this path without resilience, determination and, most importantly, belief in myself. Fortunately for me, taking the road of entrepreneurship paid off; Infoshare has scaled to the point that the England cricket team is selected based on the information we process, and every Royal Mail letter and parcel sent in the UK each day goes through our software.
Walking the untrodden road doesn't have to be a lonely affair; on the contrary, I've found the best way to succeed at entrepreneurship is by surrounding yourself with good people. The people you take on your journey with you can be the difference between reaching your goals or being diverted onto a dead end. You need people in your corner – people to motivate you, inspire you, be honest with you and work hard with you. Some great men and women have made a real positive impact on me and Infoshare, who have been available with an ear or word of advice when I was unsure which direction to take.
The importance of having good people around me was just as important when I was building the Infoshare team. I wanted sharp, motivated people who would challenge me where I needed it and provide different perspectives. Ensuring I got them meant making it work around their lives and choosing people from all walks of life. Some of our developers had been refused interviews simply for being 'older' – where others saw limitations, I saw the depth of experience they could bring to my business. Some of our team wanted to move to the other side of the world, so they work whilst we sleep. A lot of our people are working parents, so they fit their hours around children's clubs and sports days and quality time with their children. Respecting that they are people first means you can work with the best minds, not just who can work 9-5.
I'm a CEO of a growing business now, successfully competing against the odds with the industry giants. There are continuous challenges, and you need a high degree of adaptability and flexibility to grow a company year on year. However, for me, overcoming the early years was the most challenging period. At a time when I had a great vision, but difficult cashflow, I had a steep learning curve in financial management, marketing, development processes and technology forecasting. Wearing many hats is a story most early-career entrepreneurs will resonate with. Therefore, being a perfectionist, and being unable to delegate when possible can make life extremely difficult. Attention to detail is of course important but being able to identify what is a good use of your time and utilising the skillsets of those around you are key skills moving your business past the first hurdles.
Some advice to women (or indeed men) with a great idea starting out as an entrepreneur.
Believe in yourself: don't be afraid to speak up when you know you have a great idea, even if you face resistance.
Resilience and flexibility are key to over-coming the initial barriers of starting up with limited capital.
Surround yourself with good people at every stage of your journey. And listen to them.
If you've got a great idea and you can prove a solid business case – go for it. It's always a risk taking the road untrodden. But the rewards are the sweetest.
About Pamela Cook
Pamela is the CEO of Infoshare, a UK Data for Good company specialising in data quality, data management and data governance. She is recognised on the DataIQ list of 100 most influential in data, the list of 100 Global Data Visionaries and was awarded 'Female Entrepreneur of the Year'at the Enterprise Awards in 2019. She has sat as a Magistrate since 1996 and she mentors two Civil Servants at the Cabinet Office. She is a member of the SME Advisory Panel at the Cabinet Office, where she has chaired SME meetings at Number 10 and led SME-focussed reports into key Ministers. Since the Covid pandemic hit, Pamela opened up Infoshare's full suite of software to all customers to help them protect the vulnerable during the crisis. She is also an NHS Responder, and was heavily involved in setting up volunteers to look after 100 vulnerable or shielding people in her local area.