28nov2:15 pm2:45 pmGill Whitehead and Virginia Falcon, GoogleFinding your purpose, Finding your Voice2:15 pm - 2:45 pm
Session Details

Session Title:

Finding your purpose, Finding your Voice

Session Overview:

Gill Whitehead, who works at Google on a part time capacity and recently went back into academia at Oxford's Internet Institute, shares her most pertinent lessons learned from her own career journey, as a senior female executive (and working mum) with over 20 years experience in the field of data. She also draws from her experience of mentoring many female colleagues at Google and beyond. Gill started off her career as an Economist at the Bank of England and also worked a number of years at Channel 4 before joining Google. She also currently holds 2 non-executive roles.

Bio: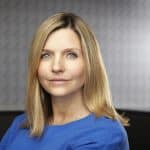 Gill Whitehead is currently a Senior Director at Google, a non-executive independent Board Director at Camelot and Informa plc, and a Masters student at Oxford's Internet Institute.
Until July 2019, Gill was Google's Client Solutions & Analytics lead, where her teams helped the largest advertisers in the UK get more from their investments in data and technology. She was previously Google's Senior Director, Market Insights EMEA, leading all consumer research and covering 60+ countries. She has led teams with deep specialisms in data analysis, research, planning, measurement, digital experience and consumer insight. She remains at Google as a project advisor.
Prior to joining Google, Gill was an ExCo Member and held roles as Director of Audience Technologies and Insight and Director of Strategy & Corporate Development at Channel 4 Television Corporation, where she founded and led Channel 4's data strategy, CRM & targeted advertising capabilities. Prior to that, she held a number of senior executive roles at the BBC.
She is a current non-executive director on the Board of Camelot, operator of the UK National Lottery, and also at Informa plc, the FTSE 50 events, exhibitions, and intelligence business for specialist communities worldwide. Gill started her career at the Bank of England and then Deloitte Consulting, and is a Fellow of the Institute of Chartered Accountants and a graduate in Econometrics.
In work Gill has spent the last decade advocating for how data, technology and human insight can be better leveraged to inform business decisions. She has built numerous data science and analytical teams, and has invested in university partnerships and internships to encourage people from the widest possible backgrounds into a range of analytical careers. A champion of diversity & inclusion, she was also part of Channel 4's delivery of the London Paralympics 2012, and was Executive Sponsor of the Gayglers, Google's LGBT+ community. She was recently recognised by the Drum, the Futures Network and WACL as one of the 25 women who have defined digital over the last 25 years.
Bio: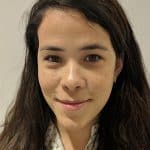 Virginia is the Head of Measurement & Analytics in the Consumer Retail sector at Google. She started her career in Supply Chain analytics for Retail working various roles in tech startups and consulting. She made the move to digital advertising a couple of years ago realizing there was a lot in common with how retail execution is measured and how we quantify returns of advertising spend. She holds an MEng in Supply Chain Management and a Bachelors in Production Engineering.
Upon returning from maternity leave after having my first child to the comforts of a job I knew, leading a team that trusted me, in a business I had helped build, I just knew I wanted to challenge myself and do something different. I am passionate about technology helping people and businesses grow by using it. I spent 10 years working in retail tech and knew the inside out of the data available, business questions and players in that market. I spent most of that time encouraging teams to try to do things differently, to experiment more. And it felt like the right time to apply this advice on myself.
As a woman, a daughter, a mother and a wife I'm passionate about bringing my whole self to everything I do. It may be helping a customer value the impact of their media and making their business grow.
Or figuring out how to navigate the British school system with my husband at home to decide the best school for our son. Or talking to a friend going through a difficult time. I see myself and other women struggle to try to make 'everything' work simultaneously while others assume one can only properly do one of those things at once.
But I truly believe that with the right support system in place, working families (not women in isolation) can make anything work. 2 years ago, I decided I was ready to make a big jump in my career. I had a chat with my husband and did what I do for every problem: scope it, split it into smaller pieces, create a spreadsheet and solve for each.
I left my role in Supply Chain Analytics and started a career in Digital Advertising. Google took a chance on my passion for analytics, business acumen and drive and I haven't looked back. I now manage a team of Measurement & Analytics experts that help businesses grow by leveraging our media, insights and measurement capabilities.
Location

Main Stage Empowerment
Speaker